DASH

is a new real-time and scaleable hydraulic model developed in-house
and owned by FloodMapp.
Purpose built for flood forecasting and emergency management, DASH combines big data analytics, automation and machine learning techniques with novel hydrology and hydraulic models to achieve large scale, rapid flood modelling.

Our proprietary technology reads in real time and forecasted rainfall and river height data, which our models use to estimate predicted peak river heights and inundation mapping at a large scale.
Case studies and historical simulation validation
Precise historical simulation of rapid flood inundation extents during Hurricane Harvey
DASH outputs hyper local inundation extents in real time at hourly update intervals to enabled increased situational awareness.
High resolution elevation data ingestion
DASH ingests LiDAR datasets of up to 15cm resolution across cities and states to output

hyper granular flood inundation extents and depth raster in real time. This project was led by the largest insurer in the United States.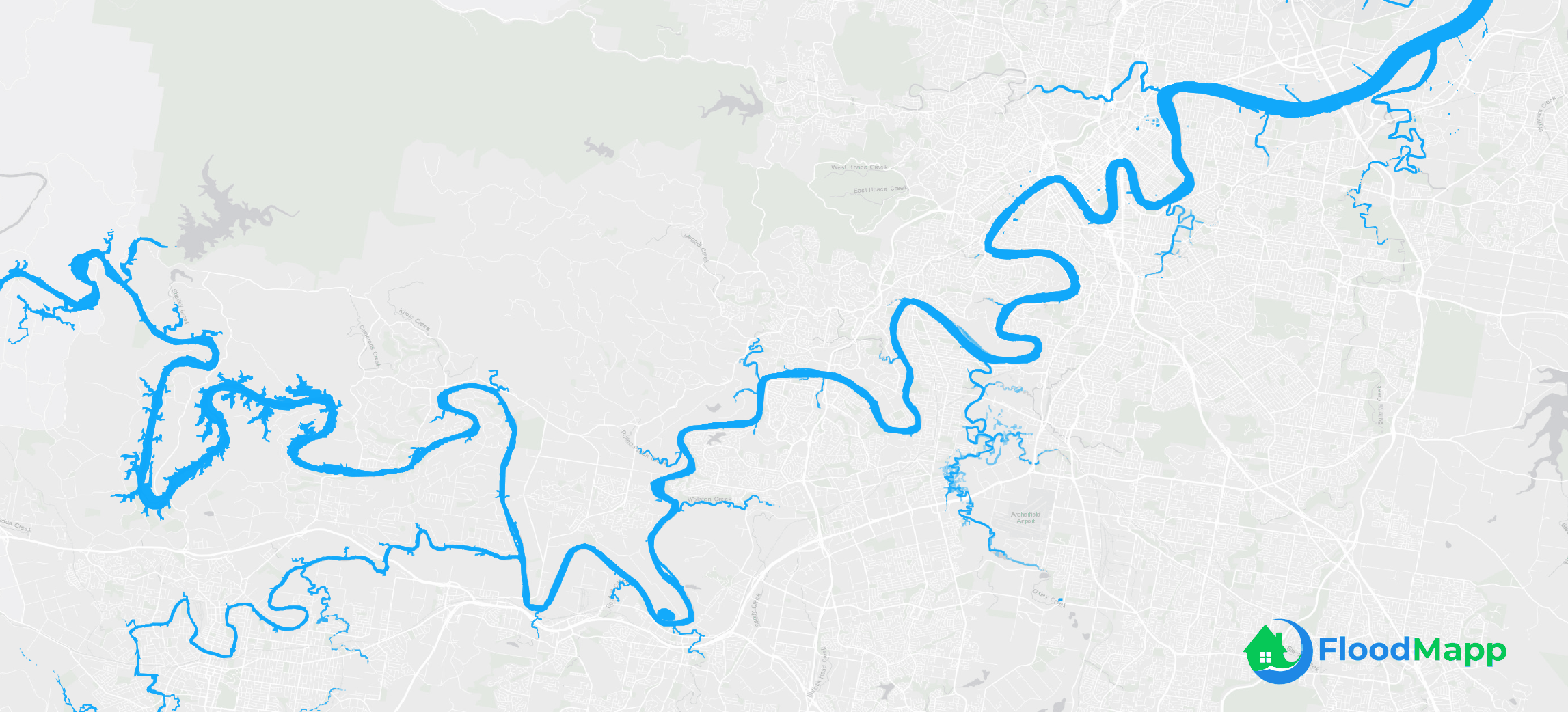 Extra lead time and hyper accurate inundation predictions
DASH outputs hyper local inundation extents at 90%+ accuracy four days in the lead up to a flood event. This was benchmarked against the 2011 Brisbane floods in Queensland, Australia for a national utility client.